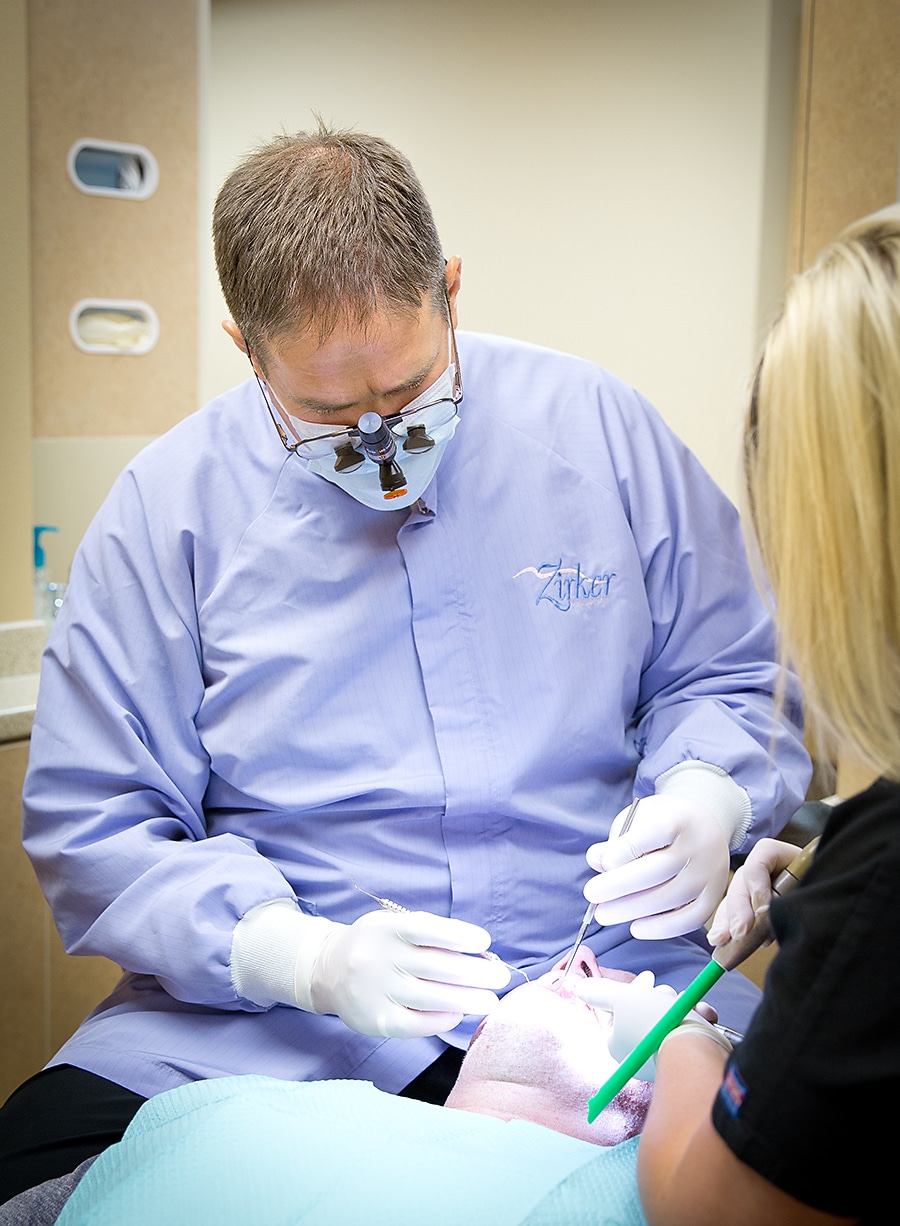 Dental Implants Idaho Falls, ID
Dental implants are considered the best treatment for missing teeth. A dental implant is placed in the jawbone of the patient so that it will fuse with the bone and creates an ideal foundation for replacing missing teeth. Implants are used to replace one or more teeth. Implants are the closest to natural, healthy teeth. An implant will allow you to talk, smile, and enjoy your life with improved self-esteem.
Implants are ideal for all ages of patients who are missing one or more teeth. The condition of your jawbone is examined before deciding if you are an ideal candidate for dental implants. Teeth restored with implants look and feel just like natural teeth. They can be brushed, flossed, cleaned, and you still visit your dentist for regular check-ups.
Once you consult a cosmetic dentist, there are many steps to a successful implant procedure. The implant is usually a cylindrical post made of titanium. It is surgically placed into the jawbone. As it heals, the implant will fuse with your jawbone. The two will grow together to form a strong foundation to hold your replacement teeth. The healing process may take from a few weeks to months. You may proceed with your day to day activities while visiting your dentist for evaluations.
Once the implant bonds properly with your jawbone, a small connector or abutment is placed on top of it. This helps connect the replacement tooth to the implant. A dental implant is less expensive than a bridge over the long term. In fact, a bridge has to be replaced often compared to an implant. This is why dental implants are considered one of the most popular treatment methods for missing, broken, and cracked teeth.
Zirker Family Dentistry~